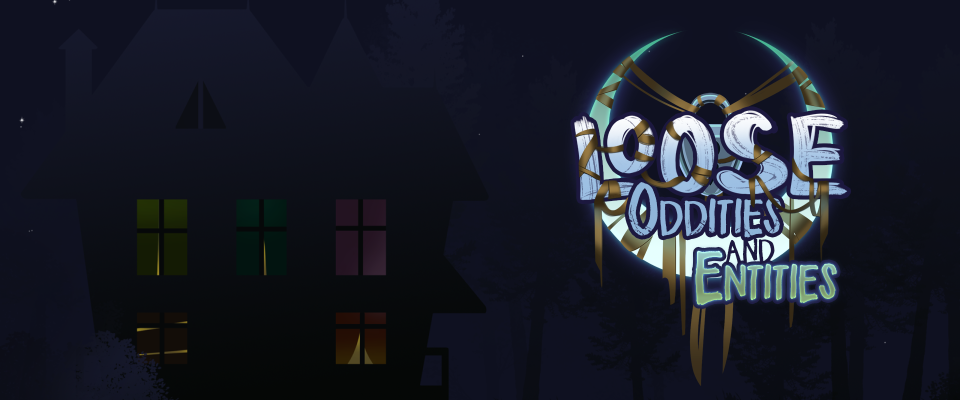 Loose Oddities and Entities (Demo)
A downloadable game for Windows, macOS, and Linux
A Spooktober 4th Annual Visual Novel Jam entry.
Synposis
Drew recently lost her job and her grandfather. They weren't close. Nonetheless, she's the one tasked with cleaning his house for a future resale after her mother pushes it onto her. It's not an easy task cleaning up a house all alone. It's a lot less easy when some of the things needed to be cleaned are alive...

The Demo includes: the introduction and meeting four out of the six monsters as well as a minigame.

The full release will happen by the end of October (it is currently on hiatus, but no canceled) will include:
All six monsters
Five more minigames unique to each monster
Choices on how to get rid of them
Partial Voice Acting (cast listed below)

17k with three sorts of endings
The Team and Where to Find Them
| | | |
| --- | --- | --- |
| Garbledmess | Lead/Writing/Art/Programming | 1 |
| thatoneparadox | Writer | 1 |
| NKane | Writing/Background Colorist | 1 |
| Taylor Morphis | Editor | 1 |
| Levendelis | GUI Designer | 1 |
| speck | Minigame Programmer | 1 2 |
| Jerron Bacat | Casting Director/Voice of The Doll | 1 2 |
| Vera Tan | Voice of Drew | 1 2 |
| Jett Barker | Voice of The Mother | 1 2 |
| Peter Hotvedt | Voice of The Mannequin | 1 |
| Ciara Payne | Voice of The Horned | 1 |
| Vivian Thane | Voice of The Woman | 1 2 |
| Andrei Olinic | Musician | 1 |
| Nolen Abel | Sound Designer | 1 |
Download